Library resources are classified according to Library of Congress Classification Scheme. However, Law Library resources are arranged using the Moys Classification Scheme. The resources can be accessed using the Library catalogue which comes in two major forms, the manual and electronic catalogues. The electronic catalogue is popularly referred to as the Online Public Access Catalogue (OPAC).

Manual Catalogue
Users can gain access to collections in the Library through the followings:
The Author/Title Catalogue: Sample of the card is shown below: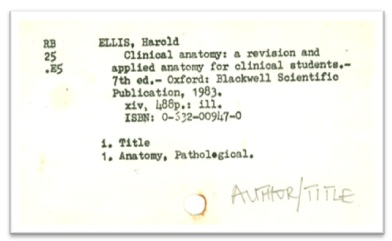 The Subject Catalogue: This serves as the subject access point. It is also arranged alphabetically.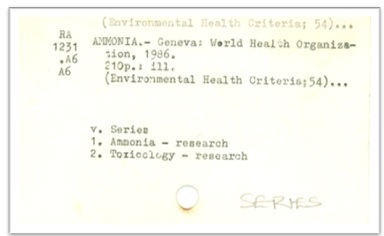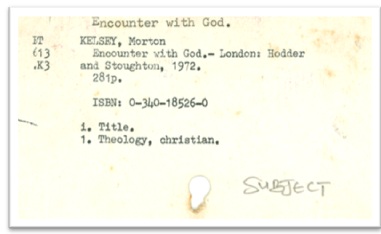 OPAC

In addition to the catalogue boxes, the library provides access to books and non books resources through Online Public Access Catalogue (OPAC). Online Public Access Catalogue contains electronic list of all publications in the Library and it can only be accessed electronically on Library systems or on the Library portal. Online Public Access provides access to details such as Tittles, and bibliographies as well as book location on the shelve held in the library. However it is important to note that access to this facility could be granted to fully registered students. You may locate the systems designated for this purpose at the reader section of the main libraryand in the Law Library at the left coner by the entrance, as shown in the picture below: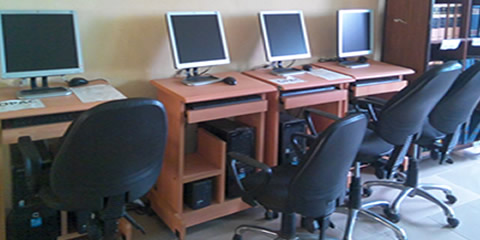 .
How to borrow a book
Registered readers of the Library are issued Library cards depending on the status. When a user wants to borrow a book, he/she will come along with the book a borrower's ticket to the Library Assistants on the Circulation Desk. The borrower is expected to fill his/her names and department on the book slips attached to the book. The books is due on the latest date stamped on the book cards and the date due slip. The borrower collects the Library ticket back as soon as the book is returned.