Library Relocation
In view of the relocation exercise, the library complex has been relocated to the main university complex, at Ago Iwoye. To locate the new library complex, please follow the description illustrated in the diagram below.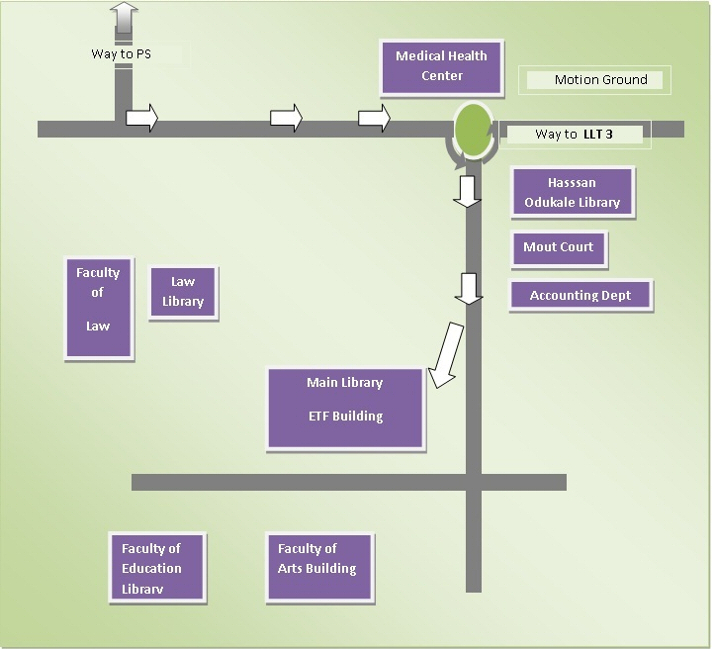 E-Library Facility
The e-library facility at the new site of the main campus library is now open for public use.


Database for Students
The following database are now available for student's use.